Behemoth. Photo: Grasshopper Film.
See the best independent and global films this February at the Walker 

Art Center, 

725 Vineland Place, 

Minneapolis

,

MN

55403

. Featuring Zhao Liang's Behemoth, a powerful examination of the human and environmental costs of coal mining in Mongolia, Lovesong a look at longing, insecurity, and the subtle contours of intimacy, and a journey through the Morrocan Atlas Mountains in the stunning Mimosas.
Experience the latest in creative, innovative films that define our times at The Walker Cinema.
Behemoth
Directed by Zhao Liang
February 3–5
Friday and
Saturday
7:30 pm
;
Sunday
,
2 pm
"Colossal in scope … Behemoth seems to shudder with the destructive power of invisible, ubiquitous, and cruelly indifferent authority.."—New Yorker
Shot over the course of a year and a half, the film's rich aural and visual palettes draw the viewer into intimate proximity with the mine's daily operations. Inspired in part by Dante's Divine Comedy, Behemoth is both poetic and unflinching, offering a grand yet scorched landscape as evidence of unyielding, planetary devastation.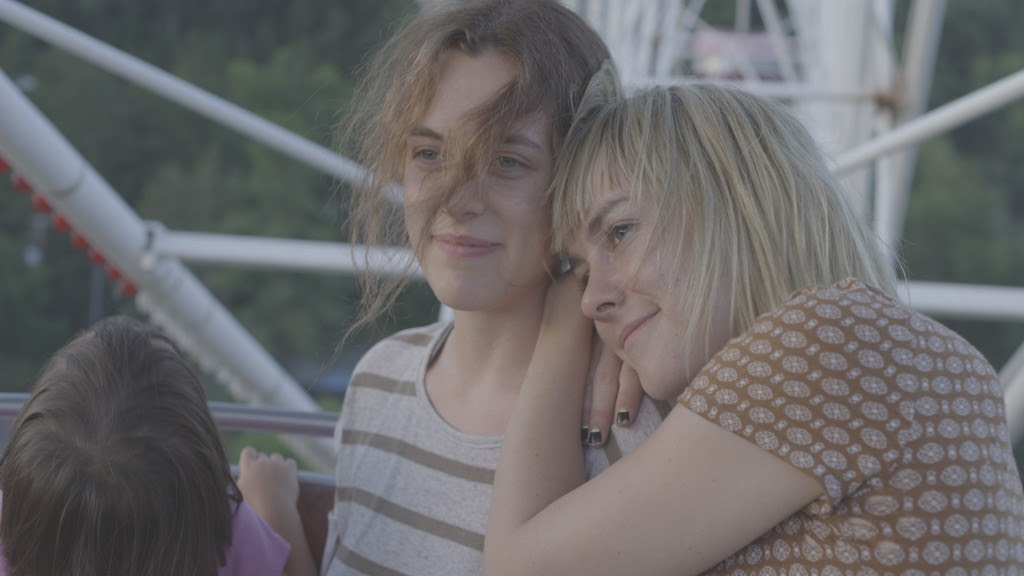 Lovesong
Directed by So Yong Kim
February 10–12
Friday,
7:30 pm
;
Saturday
,
2 and 7:30pm
;
Sunday
,
2 pm
"It digs beneath the clichés and formulas of familiar sub-genres to come up with something specific, nuanced and insightful. It's a quiet drama, full of unspoken hurt and free of histrionics, but it's as raw and painful as a fresh wound"—Hollywood Reporter
Lucidly documenting two encounters between college friends Sarah (Riley Keough) and Mindy (Jena Malone) over the course of three years, Lovesong is a clear-eyed examination of the romantic and emotional tensions that lie below the surface. The film finds Sarah unhappily married and searingly lonely, until a visit from Mindy brings her to cackling, playful life. Bolstered by beautiful, insightful performances, the film is a study in longing, insecurity, and the subtle contours of intimacy.
Mimosas
Directed by Oliver Laxe
February 17–19
Friday,
7:30 pm
;
Saturday
,
2 and 7:30 pm
;
Sunday
,
2 pm
"A Western with shades of the uncanny, Mimosas has the openness of a parable: it doesn't dramatize so much as embody the mysteries of faith."—Film Comment
Winner of the Critics Week Grand Prize at the Cannes Film Festival, the story tracks the perilous journey of a caravan, increasingly fearful of losing its way, as it transports a sheikh to his final resting place. Part odyssey, part travelogue and gorgeously shot on 16mm film, Mimosas masterfully conveys director Oliver Laxe's desire "to manifest the ineffable, the mystery, through images, through cinema."
"I Am Not a Filmmaker": The Films of Marcel Broodthaers
Film and Lecture series
February 23–25
, Free
Join scholars, including former Walker Film/Video Curator Bruce Jenkins, for a series examining and discussing the films of the ever influential Marcel Broodthaers.
The Bentson Mediatheque
Open during gallery hours, free
Discover the history of cinema in the newly remodeled Bentson Mediatheque space, where you can choose one of more than 250 titles from the collection or cue up a featured playlist. Make new discoveries with works from some of the most influential experimental filmmakers from the 1920s through today, or get reacquainted with classics from Buster Keaton, Fritz Lang, and more.