JASM Professional Group
0
JASM Professional Group
August 5th, 2015
The JASM Professionals Group — put on by JASM's Young Professionals Group Committee — provides networking opportunities primarily for business professionals at social events. Here, fellow professionals can tell stories about their experiences in Japan as well as share interests in the culture and society both from a personal and professional perspective. Meetings are currently scheduled to take place every other month at a Japanese restaurant. This also provides an opportunity to try different Japanese restaurants in the Twin Cities area and for interested members to find out more about the JASM mission and activities in the community.

Date: Wednesday, August 5th 2015

5:30–7:30pm

Locaton: Saji-Ya

695 Grand Ave

St. Paul. Mn 55105

Cost: Free for JASM members, $5 for Non-Members

**If you join JASM prior to or at this event, we will waive the non-member fee!

Attendees are encouraged to purchase their own food and drink at the restaurant.

RSVP: The event is free for members, but we require everyone to make a reservation prior to the event using the RSVP form on our website. Please click here for more payment/RSVP information.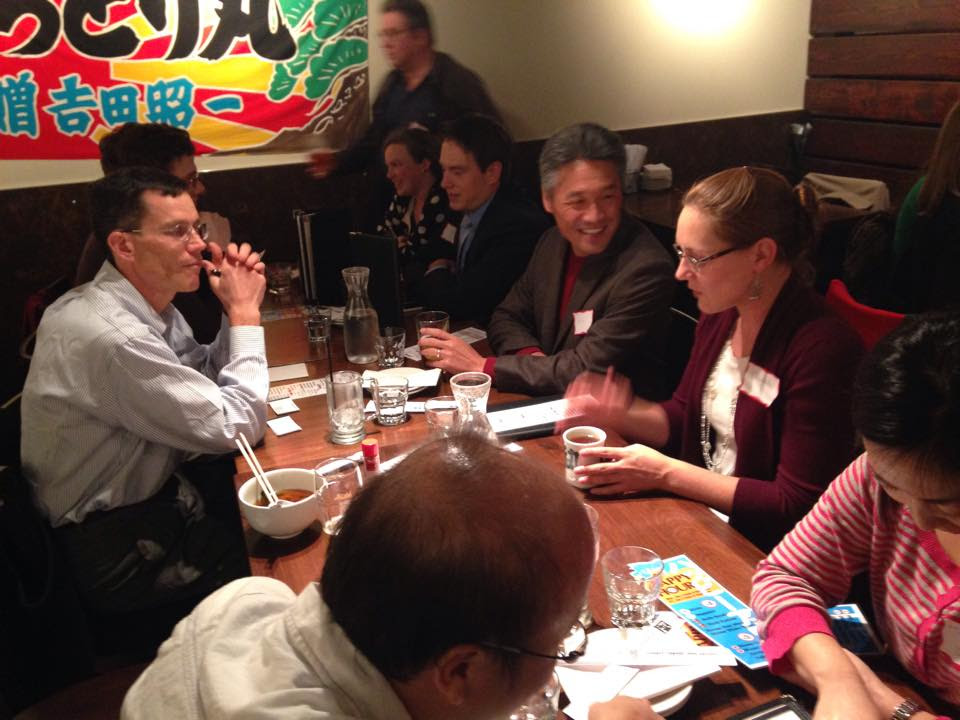 Japan America Society of Minnesota