Walker Cinema goes global
0
This fall take a cinematic tour of the globe—featuring Austrian documentarian Hubert Sauper's examination of the complexity of foreign influence in Africa, a retrospective of French pioneer Jean Epstein's groundbreaking film-making techniques, the poignant subtleties of Sengalese cinema master Ousmane Sembene, the spirits of Apichatpong Weerasethakul's hometown in Thailand, MCAD alum Britni West's Slamdance Grand Jury Award-winning documentary of small-town Montana, and Doug Aitken's cross-country artist-filled train ride.
Hubert Sauper: Globalism Unmasked

Darwin's Nightmare




Thu, Sep 17, 7 pm

, Free

We Come as Friends
Fri–Sat, Sep 18–19 and 25–26, Fri, 7:30 pm

; Sat, 2 and 7:30 pm
>> more information

When South Sudan claimed independence in 2011, Sauper captured the reemergence of colonialism.
Station to Station
Directed by Doug Aitken


Thu, Sep 24, 7 pm

, Free
>> more information

Two years after his visit to Union Station in St. Paul, Doug Aitken has condensed the footage from the train ride across America info 62 one-minute snapshots of artists, filmmakers, and performers collaborating along the route. Featuring scenes from the events in St. Paul, including a performance by Patti Smith.
The Intelligence of Cinema: Masterpieces of Jean Epstein
Wed, Oct 7–Wed, Nov 4
>> more information

Experience a masterclass on the silent to sound era poet, writer, and early prolific film theorist and filmmaker, Jean Epstein. Techniques common in today's cinema—slow and reverse motion, close-ups, superimpostions, were partly his innovations. See many of his groundbreaking works including The Fall of the House of Usher, Faithful Heart, The Three-Sided Mirror, and stay for post-screening discussions with film scholars.
A Tribute to Cinema: Sembene
Black Girl (La noire de…)
Directed by Ousmane Sembene
Thu, Oct 15, 7 pm
Sun, Oct 18, 2 pm (double feature: follows Sembene!)
Sembene!
In person: Directors Samba Gadjigo & Jason Silverman
Oct 16-18
Fri, 7:30 pm; Sat, 2 and 7:30 pm; Sun, 2 pm (double feature: Black Girl follows)
>> more information
Watch Sembene's classic Black Girl as well as the premiere of Samba Gadjigo and Jason Silverman's documentary on the director. Join the Sembene! directors for introductions and post-screening discussions at all screenings.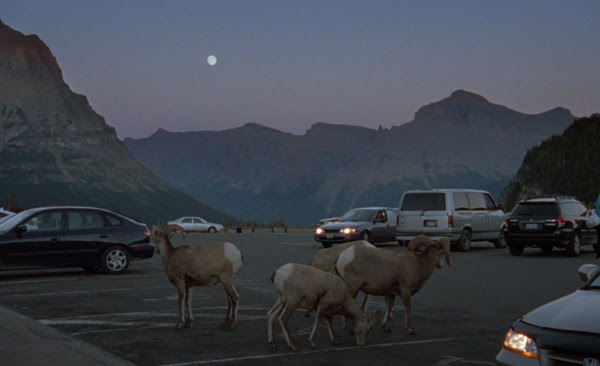 Tired Moonlight
In person: Director Britni West
Oct 2-4
Fri–Sat,
7:30 pm
; Sun,
2 pm
>> more information
Shot on 16mm in Kalispell Montana, Britni West's feature debut captures the ordinary yet poignant moments of several small-town characters in a remarkable portrayal of Western realism. Join the director in-person for post-screening discussions at the Friday and Saturday showings.
Cemetery of Splendor
(Rak Ti Khon Kaen)
Directed by Apichatpong Weerasethakul
Oct 30–Nov 1
Fri,
7:30 pm
; Sat
2 and 7:30 pm
;
Sun,
2 pm
>> more information
Set in the director's hometown of Khon Kaen, Thailand, the film is rooted in reality though its concerns are dream and spirits. It exudes the tranquility and subtle humor views have come to expect from this celebrated filmmaker.
These presentations are made possible by generous support from the Bentson Foundation.
Our mailing address is:
Walker Art Center
1750 Hennepin Ave
Minneapolis, MN 55403